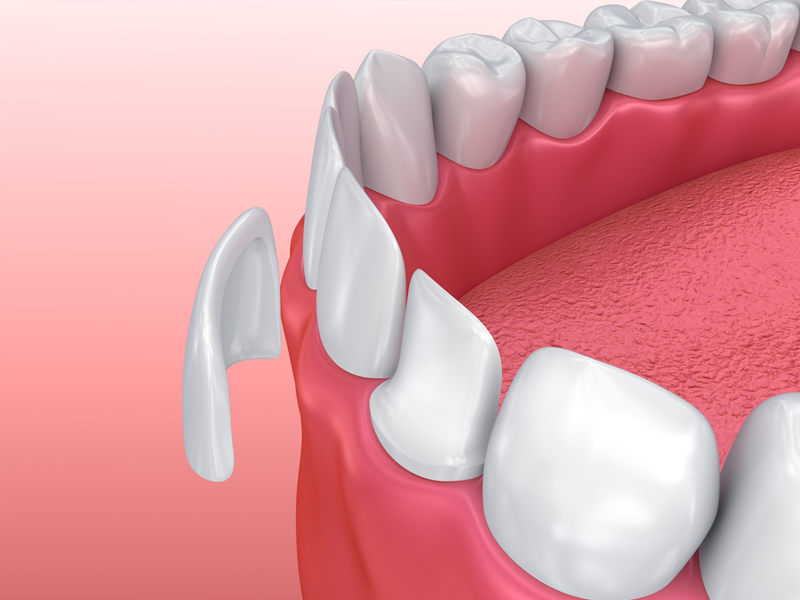 Are you unhappy with your smile? If so, dental veneers is an orthodontic treatment that may be the solution you have been looking for. There are many people who are dissatisfied with their teeth for various reasons. Some of the reasons include missing teeth; stained and discolored teeth; decay, misaligned or crooked teeth; and discoloured gums.
What are dental veneers?
Veneers are thin covers that bond to your teeth and correct dental issues. Dental veneers can be a wonderful solution to help patients who want to improve their smile. They look like natural teeth, and are composed of porcelain or composite resin material. Dental veneers provide a smile makeover for self-conscious patients who want to give their teeth a better look. Veneers are a good cosmetic option for front teeth that are resistant to stain treatment.
What can you expect when you get dental veneers?
There is little preparation involved when it comes to getting dental veneers. Generally, only two dental visits are necessary to achieve the desired results. During your first visit, your dentist will shape your tooth so that the veneer will fit. He or she will probably have to remove some of your natural tooth to ensure a perfect fit. Next, the veneer's color is matched to the rest of your teeth. Your dentist may put a temporary veneer on the tooth until your next appointment.
During your second appointment, the temporary veneer (if you have one) will be removed, and the permanent veneer will be placed on your tooth. When everything fits, the veneer will be permanently bonded to your tooth, and everything will be polished. More than likely, a follow-up visit will be necessary to ensure that that your gums are responding well to the new dental veneer.
Our team is experienced in cosmetic dentistry, and we love creating new beautiful smiles!